While Covid-19 is still a threat, our cattery follows New York State Covid-19 safety guidelines.
We allow previously scheduled visits to meet/pick your kitten, please contact us for more information
You can contact us at:
Email: empirehybridcats@gmail.com


Call or text (347)224-1412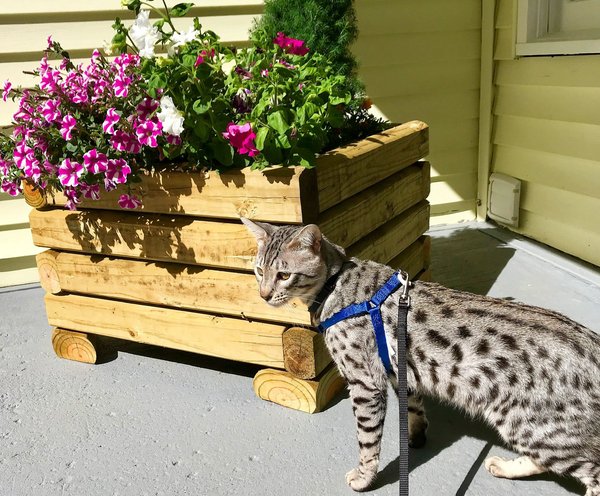 Welcome to Empire Hybrid Cats
A TICA registered cattery located upstate New York, tucked away in the foothills of the Catskills Mountains. We are a proud member of The Savannah Cat Association.
Our mission is to create best of the best, for both beauty and temperament for our Savannahs. Great lineage, vivid spots, jaw dropping looks combined with sweet, social disposition.
Here, at Empire Savannah we share our home with these amazing cats. Our breeding program is small enough to allow the most individual time for every kitten creating exceptional personalities.
We are in love with this unique breed and our goal is to spread the joy of Savannah ownership, and to educate about the breed through our cats & kittens.
Savannahs are like no any other breed: extremely intelligent, independent and playful. They have an eye catching charm which is impossible to overlook.
We put our hearts into our cattery and we can guarantee that each and every one of our kittens will come to you well socialized; litter-box trained, and ready to be a loved member of your family.
If you are looking for a perfect companion with great personality and stunning look, you don't need to search any further.
A couple of words about our work with experimental Caracat breed program.
The Caracat is a cross between a caracal ("desert lynx") and domestic cat. We are one of the two
participating catteries in the entire United States. All of our cats are TICA registered. We have a lot of
developments and plans for the future, such as our very 1st litter of Caracats. Stay tuned!