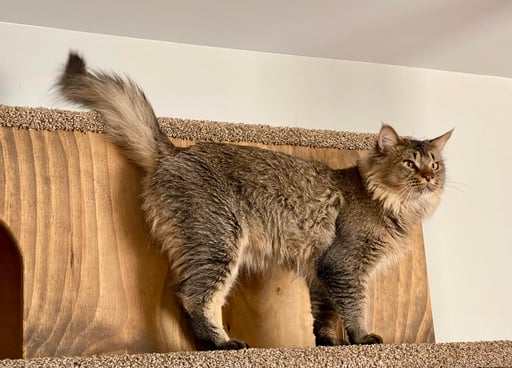 Bobby Wan Kenobi, the patriarch of his Caracal family, well travelled giant teddy bear.
Bobby came all the way from Europe, and he is an Abycoon.
Eva, our caracat princess came all the way from Siberia.
Eva thinks she's a human, sleeps under the covers and loves car rides. She also fetches better than most dogs.